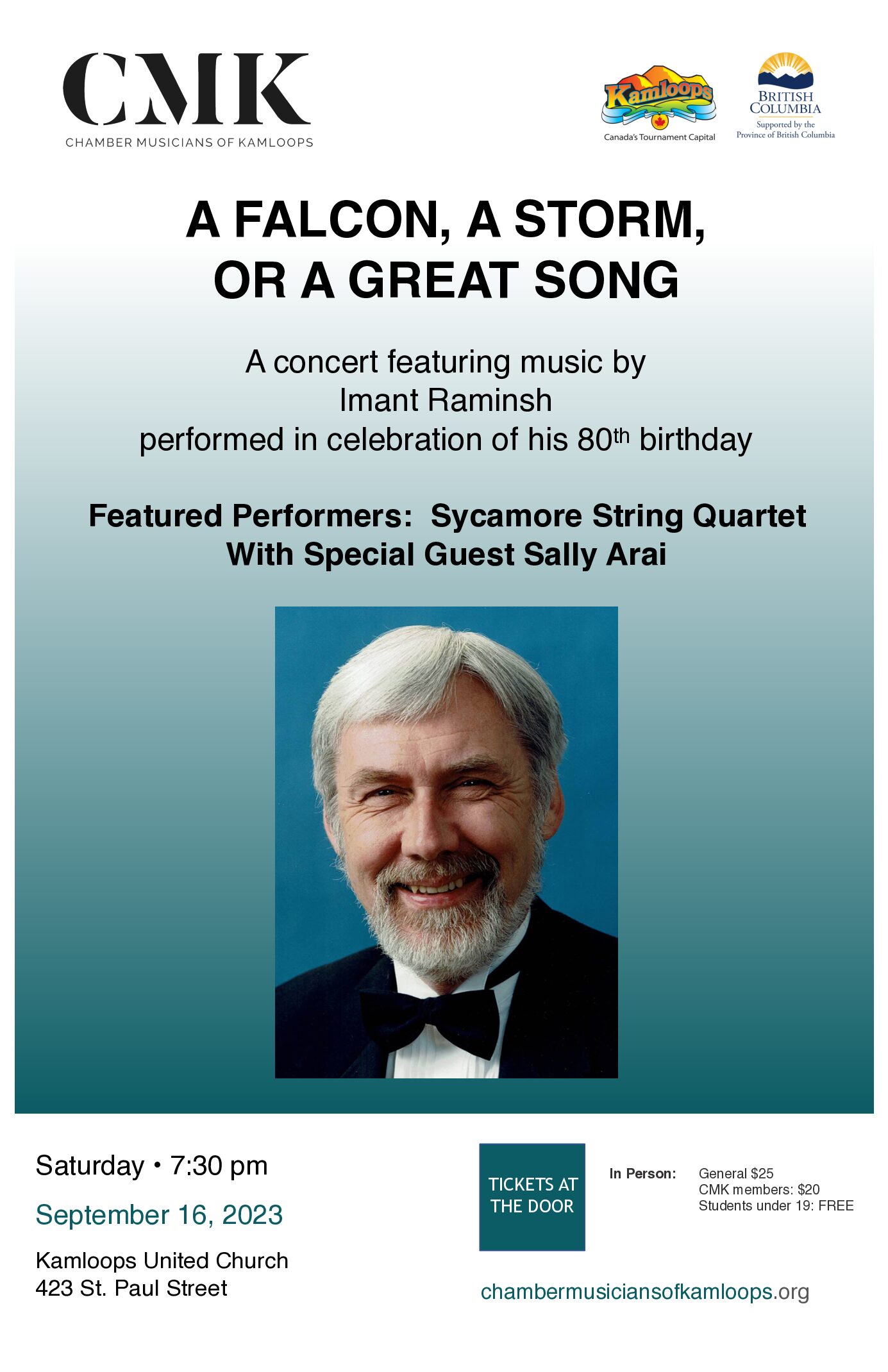 Concert Details
This concert features two significant chamber compositions by the renowned Latvian-born, Vernon-based, Canadian composer – Imant Raminsh in celebration of his 80th birthday.
Sycamore String Quartet: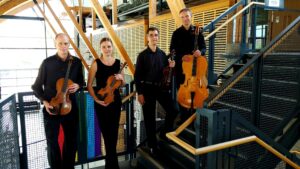 Aria, from a concert performed Nov. 10th 2021:
Concert Programme:
Imant Raminsh – b. 1943
String Quartet # 1 (2002)
Introduction. Andante
1. Con brio
2. Elegy. Lento
3. Animato
Intermission
Quintet for clarinet and string quartet (2022)
Introduction. Freely
1. Un poco agitato
2. Aria. Andante con moto
3. Furioso
This show's sponsor:

Read a review of this concert by Jack Jones here.
Tickets on sale now
Featured Performers: Sycamore String Quartet: -Cvetozar Vutev- violin, Sandra Wilmot - violin, Ashley Kroecher - viola, and Martin Krátký - cello. With special guest, Sally Arai - clarinet.
Saturday, September 16, 2023, 7:30 pm
This performance can be viewed online or in the performance venue.
Kamloops United Church, 423 St Paul St.
When you purchase your ticket you will be provided with a link to view the concert. It will be valid for two weeks afterwards.
Tickets
In Person: $25, $20 for CMK members, Free for students under 19. Livestream: $15