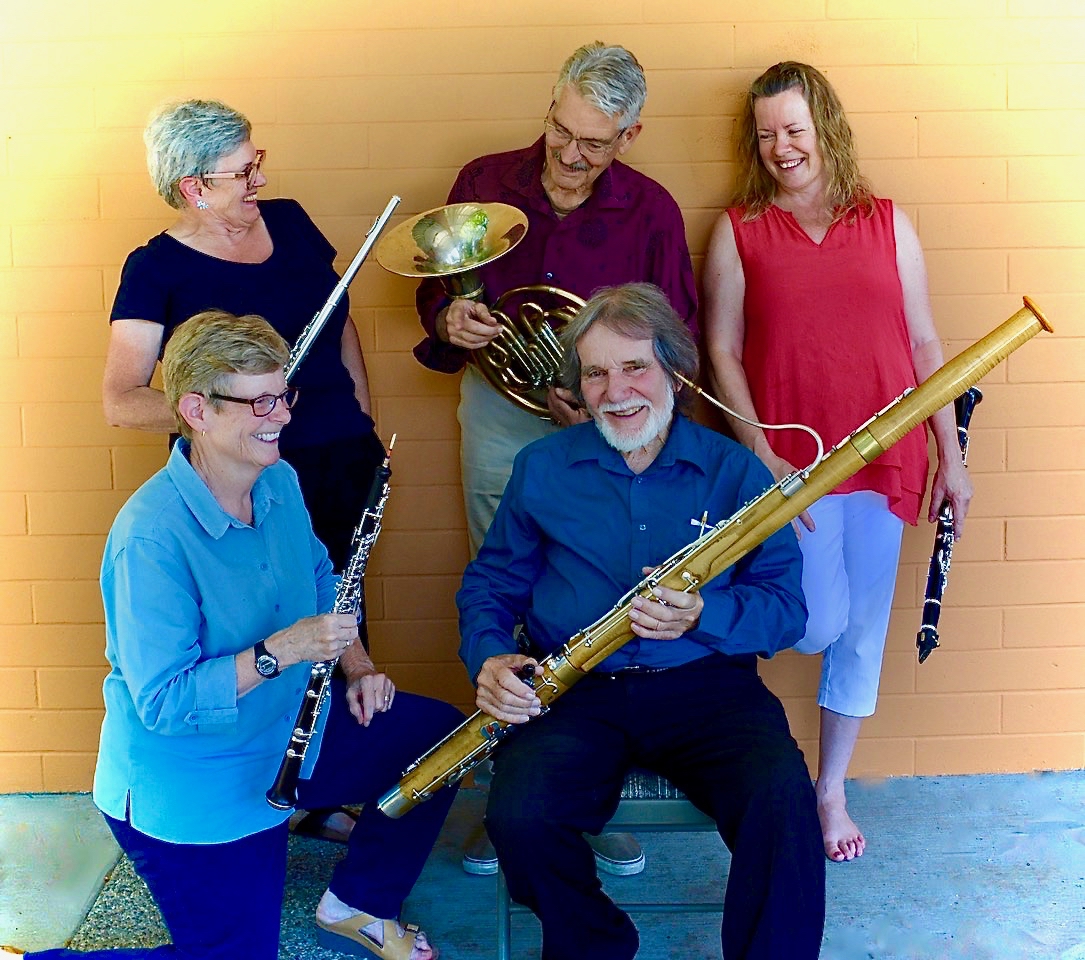 Concert Details
This entertaining program pushes the boundaries of wind quintet repertoire to include music from diverse cultures, composers, styles, instrumentation and eras.
Featured Performers: Wind Jammers: Janet Watson - flute, Karen Gibbons - oboe, Lucy Benwell - clarinet, Edmund House - horn, Cuyler Page - bassoon.
Saturday, November 25, 2023, 7:30 pm
Kamloops United Church, 423 St Paul St.
Tickets
In Person: $25, $20 for CMK members, Free for students under 19.
Tickets will be sold at the door.