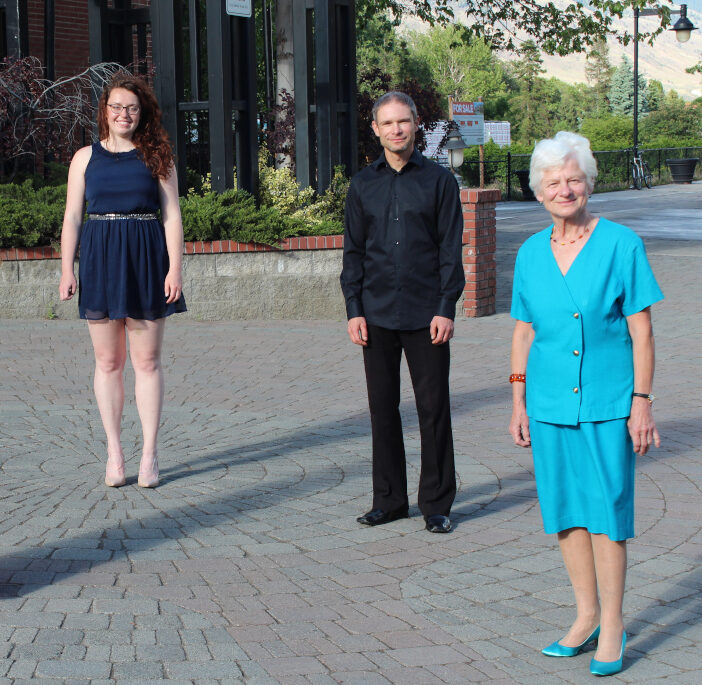 Concert Details
From the serene sounds of CPE Bach to the dynamic and power sounds of Louise Farrenc, this concert will be a delightful exploration of great composers in history. Join local musicians for an enchanting evening of music featuring flute, cello, piano and organ.
Featuring music by Daniel Silverberg, Eugène Gigout, Louise Farrenc, Marjan Mozetich, Cécile Chaminade and more.
Buy livestream tickets here or purchase in-person tickets at the door.
Here is short teaser from this concert:
Featured Performers: Bailey Finley - flute, Martin Krátký - cello, Alena Krátká - piano and organ, and Daniel Silverberg - piano
Saturday, June 11, 2022, 7:30 pm
This performance can be viewed online or in the performance venue.
Kamloops United Church, 421 St. Paul Street
When you purchase your ticket you will be provided with a link to view the concert. Tickets for the online concert can be purchased online only. Tickets for attending the concert in-person can be purchased at the door only.
Tickets
Ticket prices for the live concert (in-person attendance): $ 25 - general, and $ 20 for CMK members and students. Free for children age of 12 and under. Ticket prices for the online concert: $ 15 - general, $ 10 for CMK members and students, $ 25 - front row, $ 40 - family.
Check out the event's poster