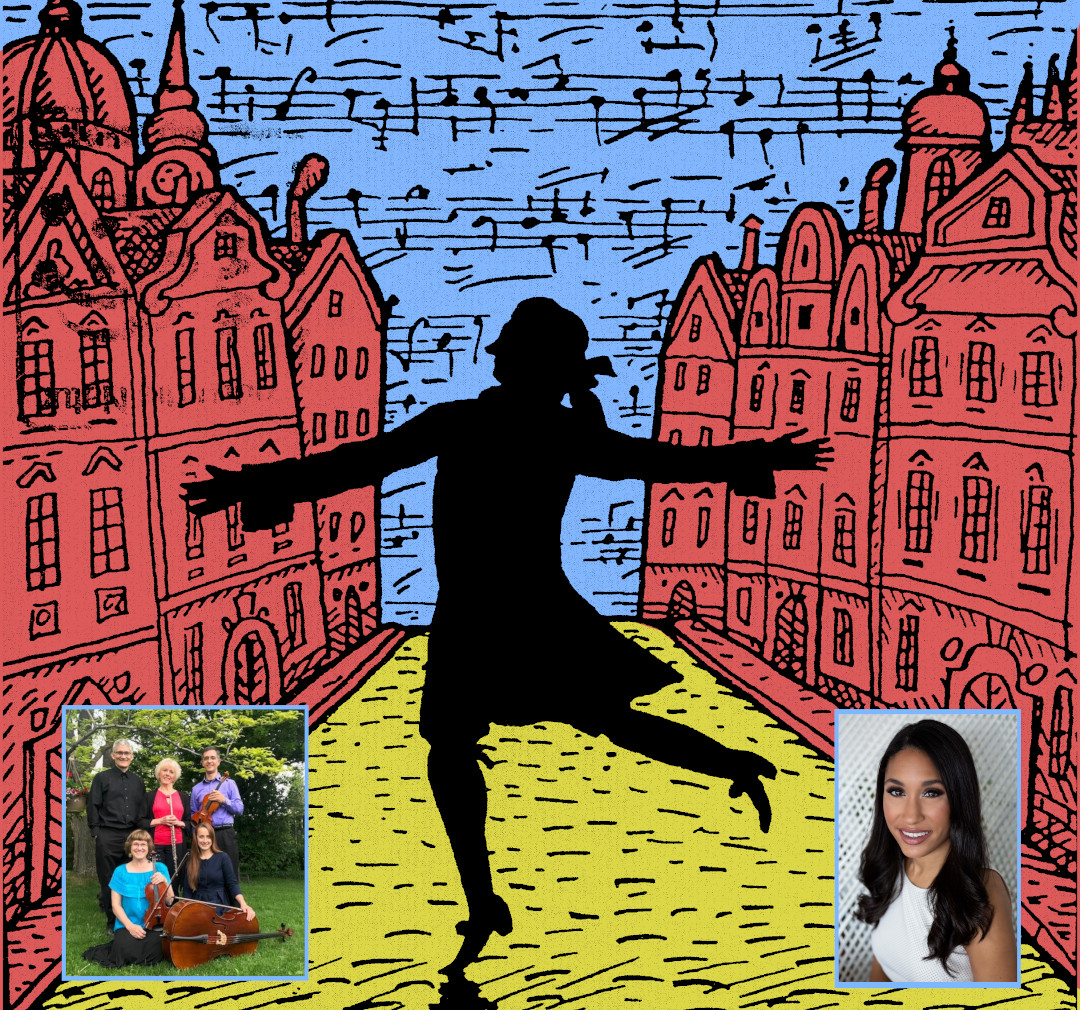 Concert Details
The Heritage Quintet and guest soprano Bianka Ede, explore the music of Wolfgang Amadeus Mozart – child prodigy, musical genius and master of composition. This programme will feature a variety of chamber works for soprano, flute, piano and strings of this versatile composer.
All CMK concerts start at 7:30 pm, and will be streamed live. This concert will be available online until June 12th, Saturday at 10:00 pm (Pacific Time).
(Purchasing a Family or a Front Row ticket does not provide an enhanced online experience; however, it provides online audience members with the opportunity to show some extra support for their favourite local music groups who will be receiving over 90% of the ticket proceeds.
A purchaser of either a Family or a Front Row ticket will receive a photo of the concert poster signed by the musicians as well as a tax receipt. In addition, should a concert venue become open for live audience, a Front Row or a Family ticket holder will enjoy a VIP entry for one or two persons respectively.)
Featured Performers: Heritage Quintet: Catharine Dochstader, flute; Cvetozar Vutev, violin; Annette Dominik, viola; Laure Matiakh, cello; Curtis Howell, piano; Special guest Bianka Ede, soprano
Saturday, May 29, 2021, 7:30 pm
This concert is being presented online.
Concert programme: Wolfgang Amadeus Mozart (1756 - 1791) - Quartet for flute, violin, viola, and cello # 1 in C Major, KV 285b; Vedrai, carino - aria from the opera "Don Giovanni"; Adagio and Fugue for violin, viola, and cello in D minor, KV 404a; In uomini, in soldati - aria from the opera "Cosi fan tutte"; Una donna a quindici anni - aria from the opera "Cosi fan tutte" - Intermission - Schon lacht der holde Frühling - aria for soprano, violin and piano, KV 580; Das Veilchen - song for soprano and piano, KV 476; Rondo, from Quartet for violin, viola, cello, and piano # 1 in G minor , KV 478; Zeffiretti lusinghieri - aria from the opera "Idomeneo"; Adagio and Rondo for flute, oboe (violin), viola, cello, and glass harmonica (keyboard) - KV 617. This concert is dedicated to the memory of David Keppel-Jones, former resident of Kamloops, and former member of the Kamloops Symphony Orchestra, Thompson Valley Orchestra, Kamloops Brandenburg Orchestra, and Vivace Chorale, who passed away on May 12, 2021. Note: After you have purchased your ticket you will receive an e-mail with a link to where you can view the concert.
Tickets
$15 General, $10 CMK Members/Students, $25 Front Row, $40 Family.