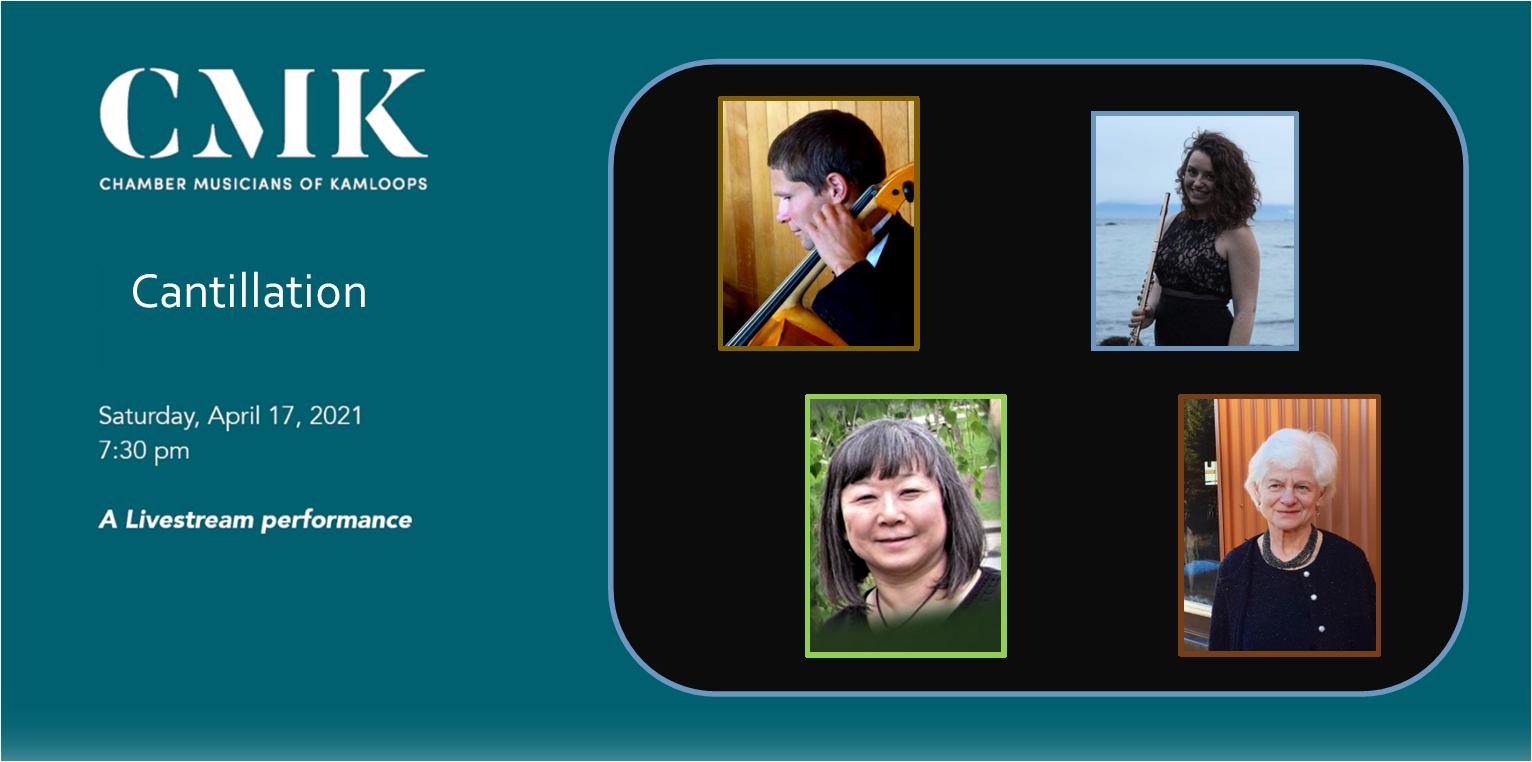 Concert Details
Featuring the young flautist Bailey Finley and local CMK veterans Sally Arai and Martin Krátký, this spontaneous concert features Canadian music–mellifluous and resplendent works for flute, clarinet, and cello; both solo and accompanied by pianist Alena Krátká.
Works by Glick, Jamieson, Etheridge, Sung, Enescu, Bozza, Friedman, Clarke, and others
(Purchasing a Family or a Front Row ticket does not provide an enhanced online experience; however, it provides online audience members with the opportunity to show some extra support for their favourite local music groups who will be receiving over 90% of the ticket proceeds.
A purchaser of either a Family or a Front Row ticket will receive a photo of the concert poster signed by the musicians as well as a tax receipt. In addition, should a concert venue become open for live audience, a Front Row or a Family ticket holder will enjoy a VIP entry for one or two persons respectively.)
All CMK concerts start at 7:30 pm, and will be streamed live. This concert will be available online until May 03, Saturday 10:00 pm (Pacific Time).
Featured Performers: Bailey Finley - flute, Sally Arai - clarinet, Martin Krátký - cello, and Alena Krátká - piano.
Saturday, April 17, 2021, 7:30 pm
This concert is being presented online.
After you have purchased your ticket you will receive an e-mail with a link to where you can view the concert.
Tickets
$15, $10 CMK Members/Students, $25 Front Row, $40 Family