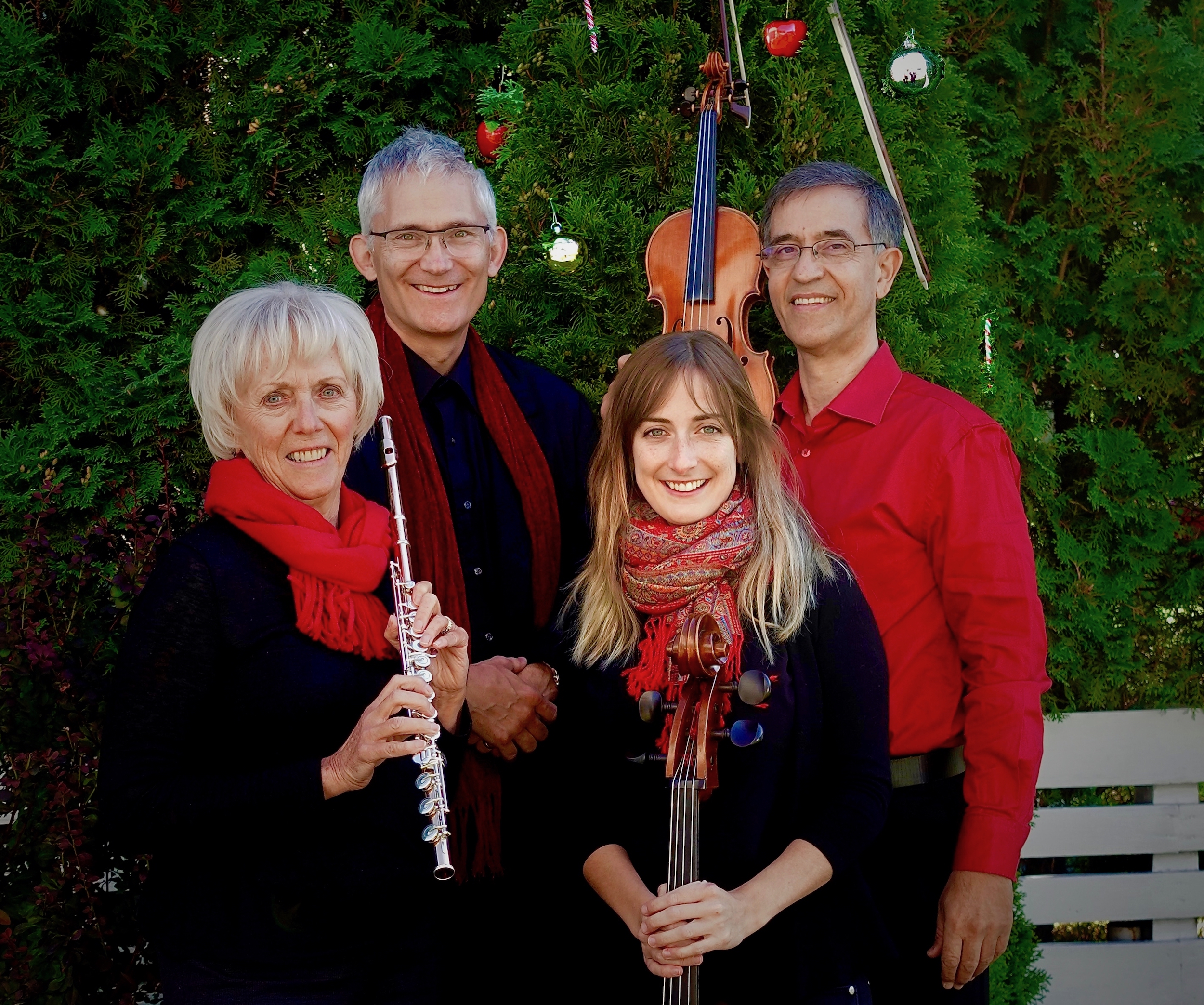 Concert Details
A Collage of musical styles showcasing the genius of Bach, the vibrancy of Haydn, the delicacy of Mozart and the graceful stye of Chopin, all with an added dash of seasonal favourites.

Here is a short teaser from this concert:
Guest singer, Anika Howell: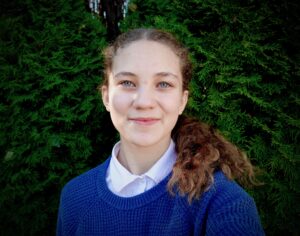 To view the concert program, click here (PDF).
To view the Collage Concert poster, click here (PDF).
To read a review of this concert by Leslie Hall, click here.
Featured Performers: Heritage Quartet - Catharine Dochstader, flute Cvetozar Vutev, violin Laure Matiakh, cello Curtis Howell, piano and harpsichord, and guest singer Anika Howell, soprano.
Saturday, December 10, 2022, 7:30 pm
This performance can be viewed online or in the performance venue.
Kamloops United Church, 423 St Paul St.
When you purchase a live stream ticket you will be provided with a link to view the concert. It will remain valid for two weeks afterwards. In-person tickets may be purchased online or at the door.
Tickets
In Person: $25, $20 for CMK members, Free for students. Livestream: $15, CMK members $10, Front Row $25 (includes $10 donation), Family $40 (includes $10 donation).