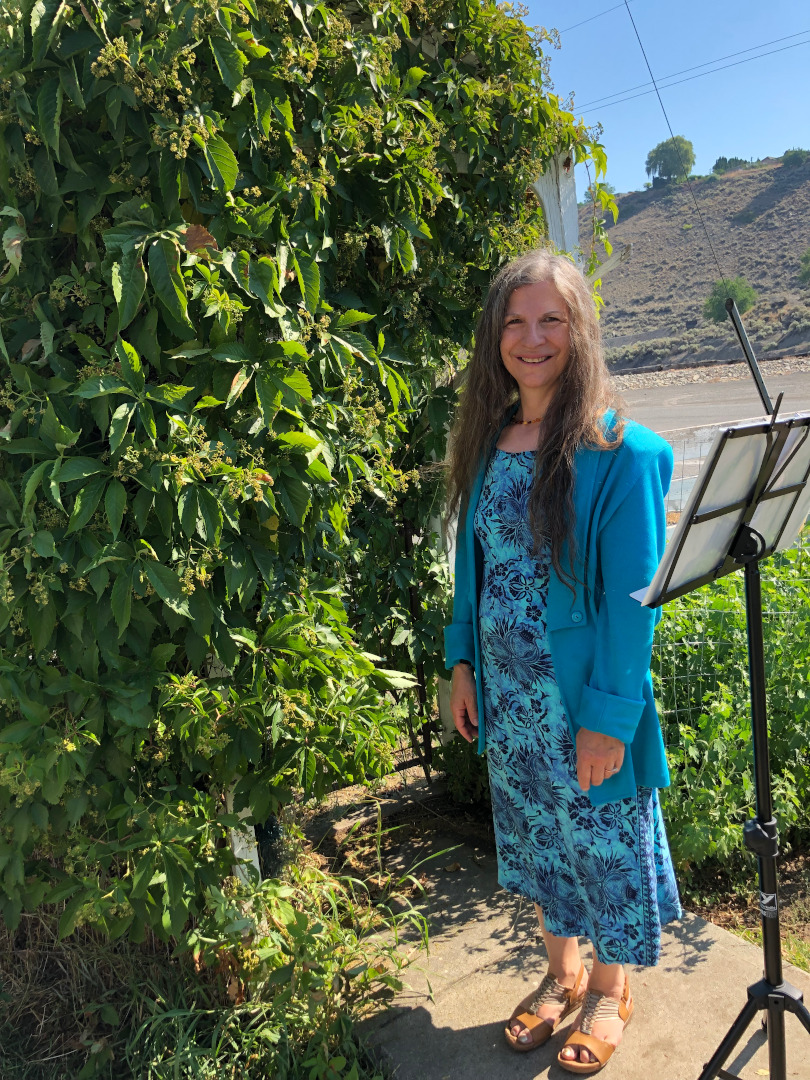 Concert Details
A recital based on the music and ideas of Sarah McMahill, a personal growth coach, multimedia artist, and composer associated with Enneagram teaching. This will be the Canadian premiere of the vocal cycle Ennaemuse.  The music is composed to convey what each personality type (enneagram) looks like from the inside. Also included are songs and arias by Brahms, Gluck and Burton Lane.
View the Order of Performance.
Click here for Enneamuse Words.
Here is a short excerpt from this concert; Bali Ha'I From South Pacific.
Below is Theresa in rehearsal with Dimiter.
Read a review of this concert by Leslie Hall, published in KTW.
Buy livestream tickets here. These remain valid until May 7 and can be viewed anytime.
Featured Performers: Theresa Takacs - contralto and Dimiter Terziev - piano
Saturday, April 23, 2022, 7:30 pm
This performance can be viewed online or in the performance venue.
Kamloops United Church, 421 St. Paul Street
When you purchase your online ticket you will be provided with a link to view the concert. The link will remain valid for two weeks afterwards and can be viewed at anytime. Tickets for the online concert can be purchased online only. Tickets for attending the concert in-person can be purchased at the door only.
Tickets
Ticket prices for the live concert (in-person attendance): $ 25 - general, and $ 20 for CMK members and students. Free for children age of 12 and under. Ticket prices for the online concert: $ 15 - general, $ 10 for CMK members and students, $ 25 - front row, $ 40 - family. Buy Tickets