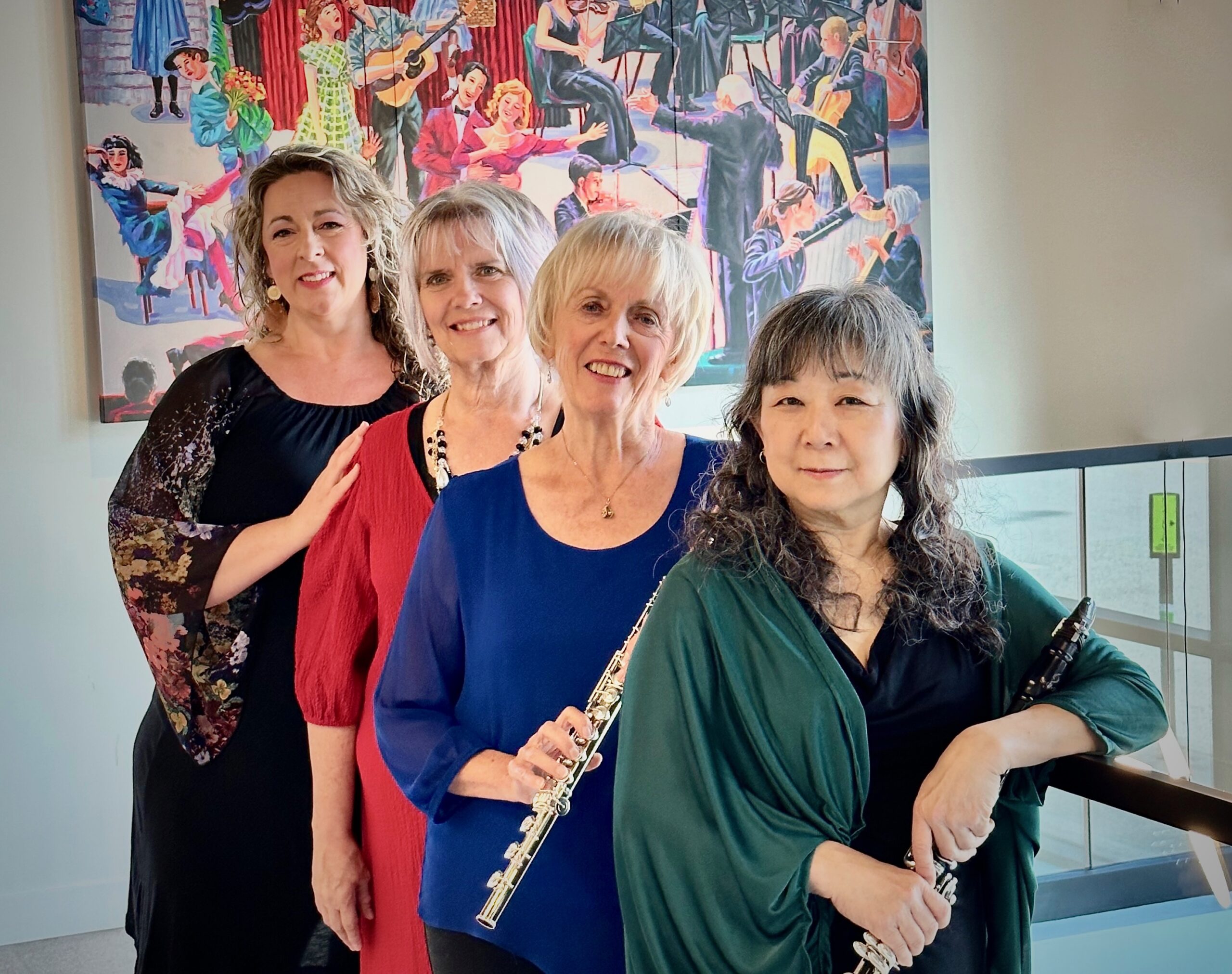 Concert Details
Music and words, both serious and humorous, inspired by our feathered friends and furry companions combined with other lighthearted and whimsical repertoire to welcome spring.
Featured Performers: Trio Éclat: Catharine Dochstader - flute, Sally arai - clarinet, Naomi Cloutier - harp/piano. With Special guest, Heidi Muendel - soprano
Saturday, April 20, 2024, 7:30 pm
Kamloops United Church, 423 St Paul St.
Tickets
In Person: $25, $20 for CMK members, Free for students under 19.
Tickets will be sold at the door.