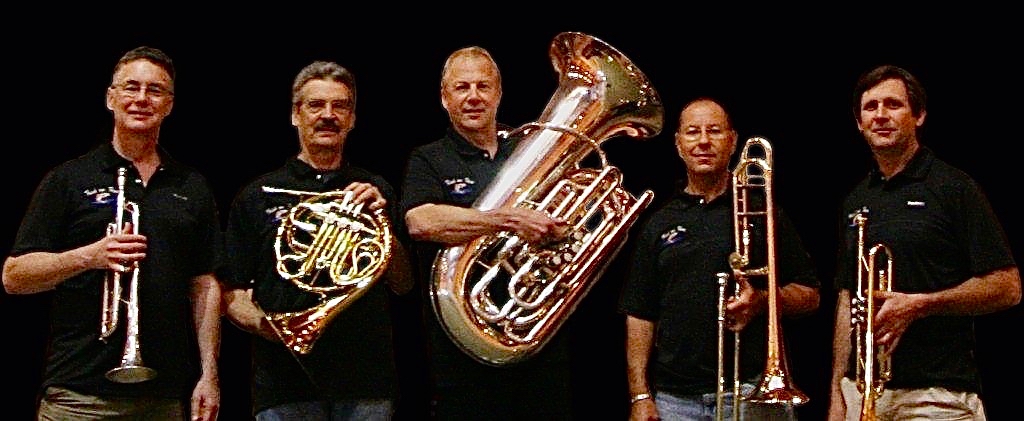 Concert Details
Fish on Five presents an eclectic mix of music, including sounds from the renaissance, opera, ragtime, jazz and even the Beatles. We shout "Fish On!" whenever the fish bites the hook.
Featured Performers: Fish on Five Brass Quintet: Jom Howie - trumpet, Dennis Colpitts - trumpet, Wade Dorsey - trombone, Edmund House - french horn, Reynold Epp - tuba.
Saturday, March 16, 2024, 7:30 pm
Kamloops United Church, 423 St Paul St.
Tickets
In Person: $25, $20 for CMK members, Free for students under 19.
Tickets will be sold at the door.