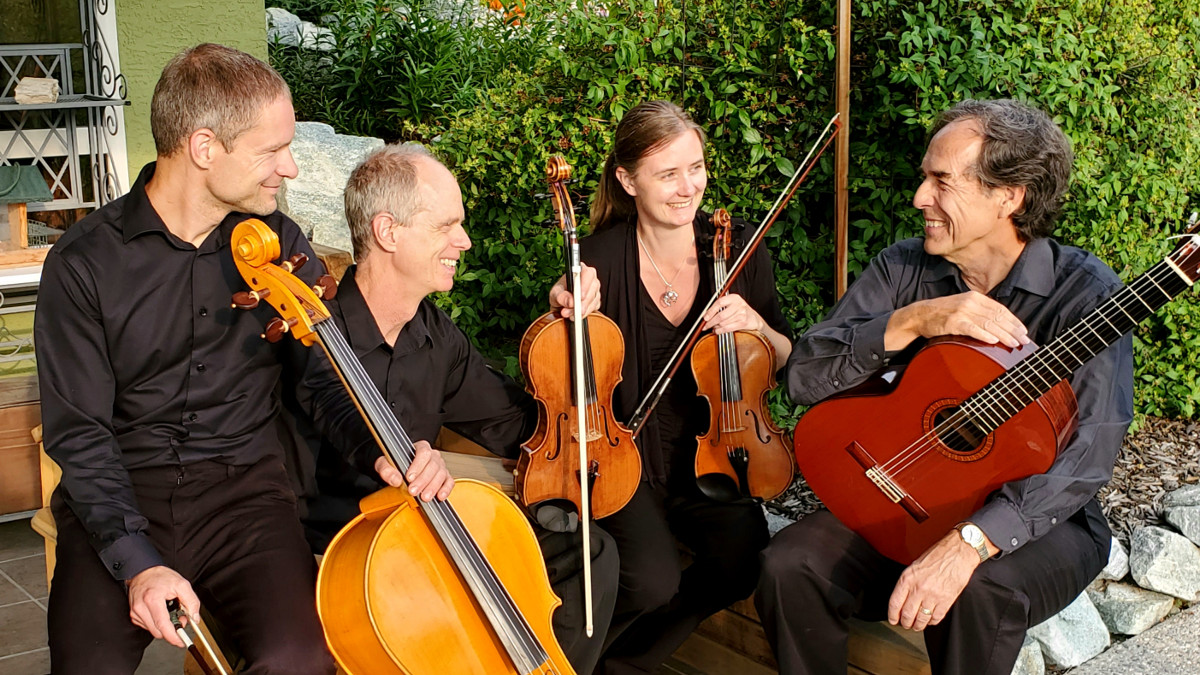 Concert Details
Warm southern flavours of classical guitar blend with the refined clarity of central European masters. Music by Schubert, Haydn, Vivaldi, and Dohnanyi.
Featured Performers: Alan Rinehart, guitar; Sandra Wilmot, violin; Ashley Kroecher, viola; Martin Kratky, cello
Friday, March 13, 2020, 7:30 pm
Kamloops United Church, 421 St. Paul Street
Tickets
$25 general, $20 for CMK members and youth under 19, FREE for children under 12
If still available, tickets will also be sold at the door.