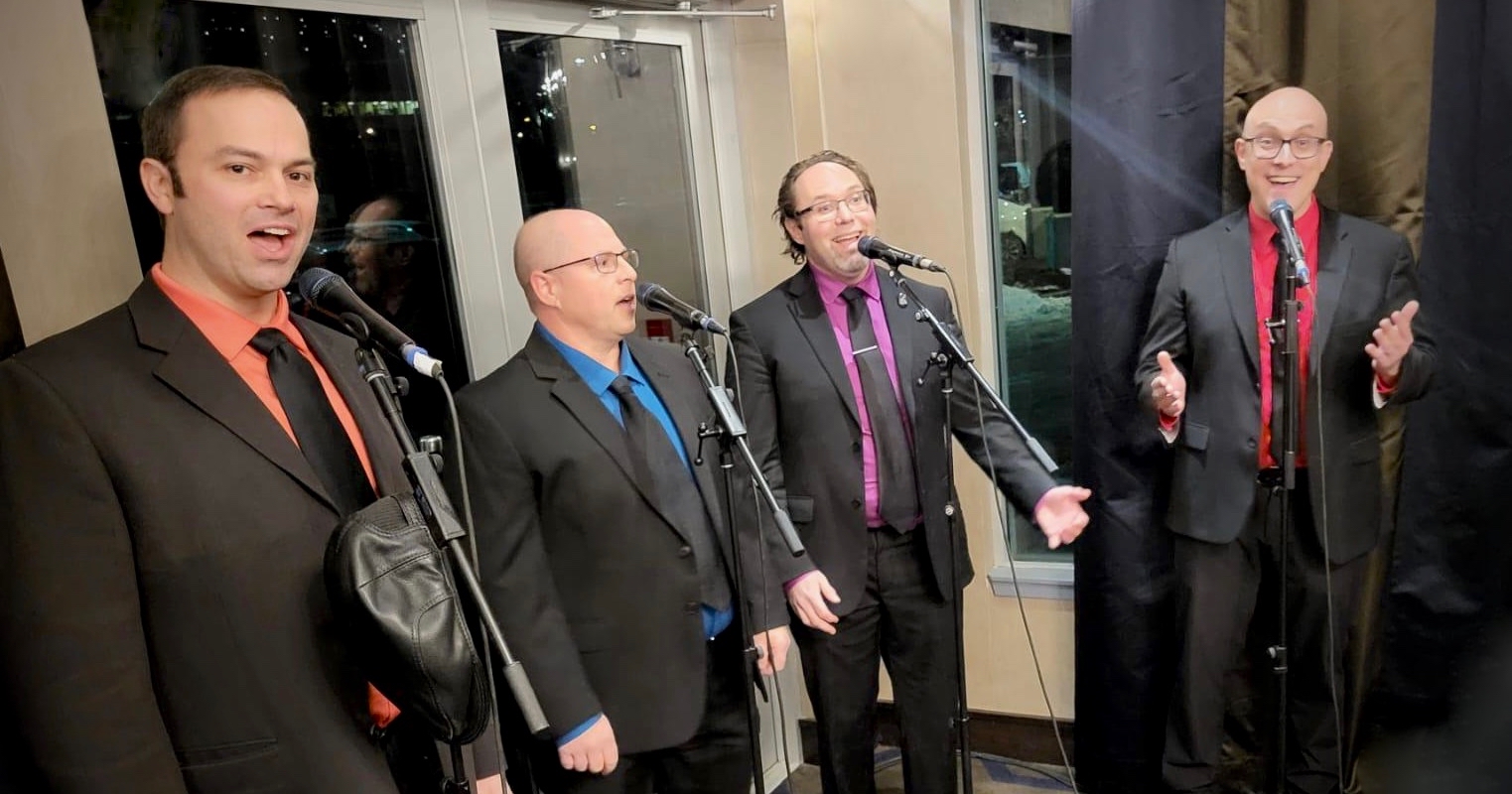 Concert Details
Slow No Tempo is four guys making music with just their voices. They'll be singing a fun mix of music ranging from rock to sea shanties to jazz to barbershop and everything in between.
Featured Performers: Slo No Tempo: Ryan Noakes, Graham Specht, Simon Walter, Grant Huffman.
Saturday, May 25, 2024, 7:30 pm
Kamloops United Church, 423 St Paul St.
Tickets
In Person: $25, $20 for CMK members, Free for students under 19.
Tickets will be sold at the door.