Concert Details
"Lake Winds" presents "Nature Inspired music" from Vivaldi's era to modern times, immerse yourself in the sound of rivers, forests, birds song and peaceful evenings. From Debussy's "Beau Soir" and Mendelssohn's "Scherzo " from "A Midsummer Night's Dream", to Anze Rozman's "The Two Rivers" and Daniel Silverburg's "Early Spring", the Lake Winds will take you on a musical journey through time and the musical expression of our natural environment.
Christine Moore:
Christine Moore is a Kelowna based professional Flutist. She was Principal Flute in the Okanagan Symphony Orchestra from 2011-2022and a flute section player since 2004. In addition to the OSO, Christine has performed with Opera Kelowna, Vernon Proms, Theatre Kelowna, Okanagan Festival Singers, The Mozart Festival, Cirque Musica, Video Games Live and Il Divo.
She and Anna McGuigan perform together in the "Lake Winds" Ensemble. She has a vibrant flute teaching studio teaching flutists of all ages and abilities.
Anna McGuigan:
Born in England, Anna McGuigan has been playing the flute since the age of 6, performing in festivals and competitions across the UK. She graduated from the Royal Birmingham conservatoire with First Class Honours, and then went on to gain a postgraduate Diploma with Distinction from the Royal Academy of Music in London. She has enjoyed playing orchestrally and in chamber ensembles in both Europe and Canada.
Carol Colpitts: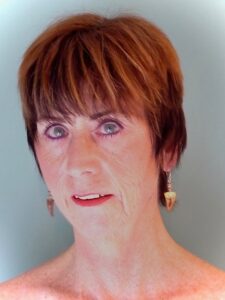 Producer, Arranger, Performer, Carol Colpitts' extensive career encompasses a wide spectrum including over 50 musicals,
television, recording and touring engagements having performed with international and Canadian artists including Peter Karrie (Phantom) and Michael Burgess (Les Miserables), and the late Brent Carver. She is principal keyboardist for the Okanagan Symphony and more recently performed with Vernon Proms, Tenore, Phantom of the Villa, and Andrew Lloyd Webber, in Concert.
PROGRAMME:
Scherzo-"A Midsummer's Night's Dream" -Felix Mendelssohn (1809-1847)
The Nightingale-Grant Horsley (b. 1968)
Beau Soir- Claude Debussy (1862-1918)
Restos De Alas(Remains of Wings)-Victor Carbajo (b. 1970)
Adagio from Sonata-Antonio Vivaldi (1678-1741)
Eternal Spring-Eric Ewazen (b. 1954)
INTERMISSION
Early Spring-Daniel Silverburg
O Shanandoah-America Folksong
Danse de la Chèvre – Arthur Honneger (1892-1955)
Spring- Herman Beeftink (b. 1953)
Rondo Capriccioso, Opus 14-Felix Mendelssohn (1808-1847)
Deux Pappillons-Emil Kronke (1808-1847)
The Two Rivers- Anze Rozman (b. 1989)
Beau Soir (Beautiful Evening)
A poem by Paul Bourget
Set to music by Claude Debussy
When at sunset the rivers are pink
And a warm breeze ripples the fields of wheat,
All things seem to advise content
And rise toward the troubled heart;
Advise us to savour the gift of life
While we are young and the evening fair,
For our life slopes by as that river does:
It to the sea-we the tomb
Print concert programme, poem and brochure (PDF)
Here is a short teaser from this concert:
Featured Performers: Lake Winds Trio - Christine Moore, flute Anna McGuigan, flute Carol Colpitts, piano.
Saturday, February 25, 2023, 7:30 pm
This performance can be viewed online or in the performance venue.
Kamloops United Church, 423 St Paul St.
When you purchase a live stream ticket you will be provided with a link to view the concert. It will remain valid for two weeks afterwards. In-person tickets may be purchased online or at the door.
Tickets
In Person: $25, $20 for CMK members, Free for students under 19. Livestream: General $15, CMK members $10, Front Row $25 (includes $10 donation), Family $40 (includes $10 donation).