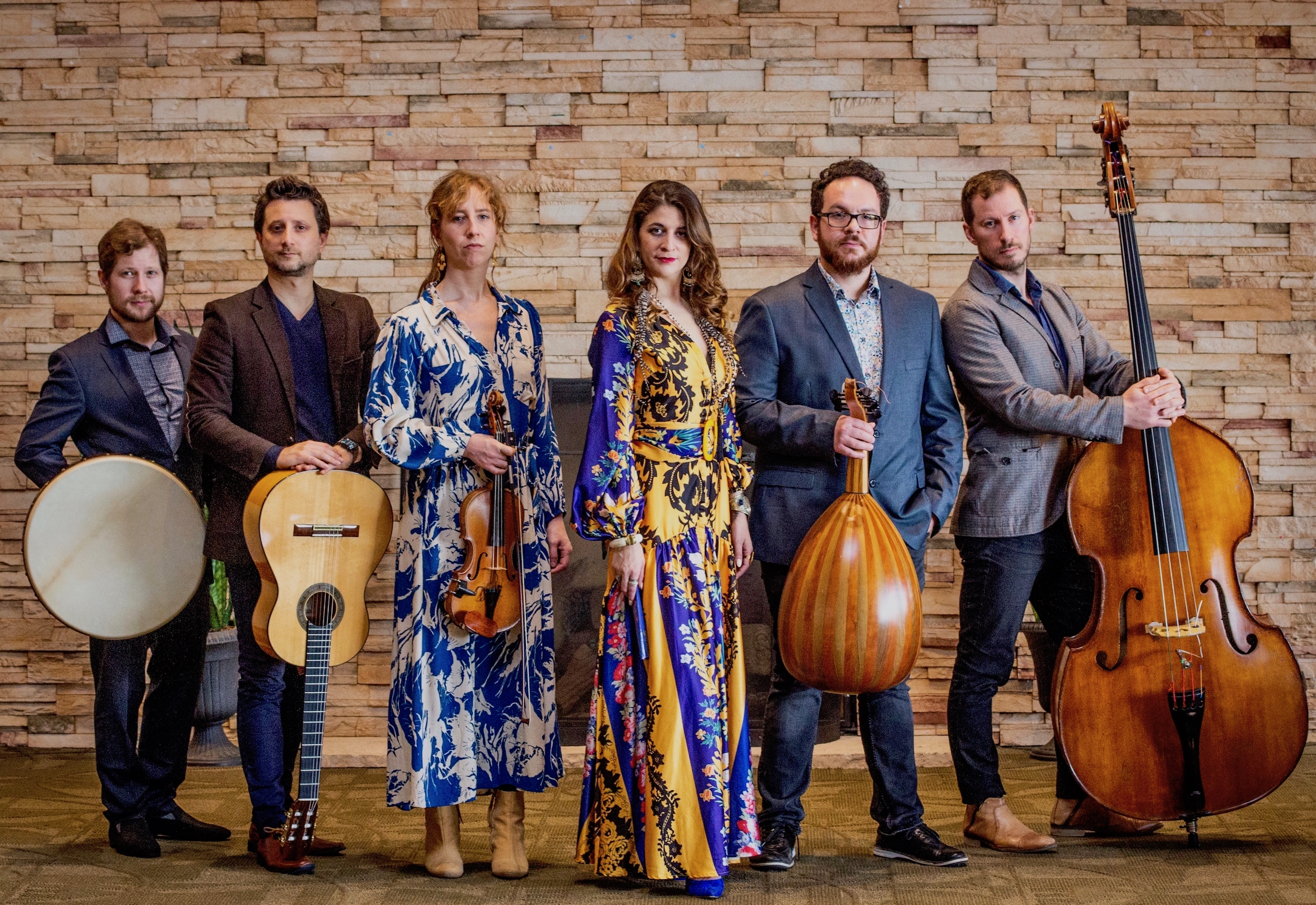 Concert Details
Mistrāl is a wind that blows across the Mediterranean sea. Follow that wind to discover the sounds of fiery flamenco, Moroccan, Turkish and Greek Sephardic ballads and Balkan harmonies.
From a previous concert:
Featured Performers: Tamar Ilana and Ventanas: Tamar Ilana - vocals/dance, Demetri Petalakis - oud, Benjamin Barrile - flamenco guitar, Brigitte Dajczer - violin/vocals, Andrew Pacheco - bass.
Saturday, January 27, 2024, 7:30 pm
Kamloops United Church, 423 St Paul St.
Tickets
In Person: $25, $20 for CMK members, Free for students under 19.
Tickets will be sold at the door.