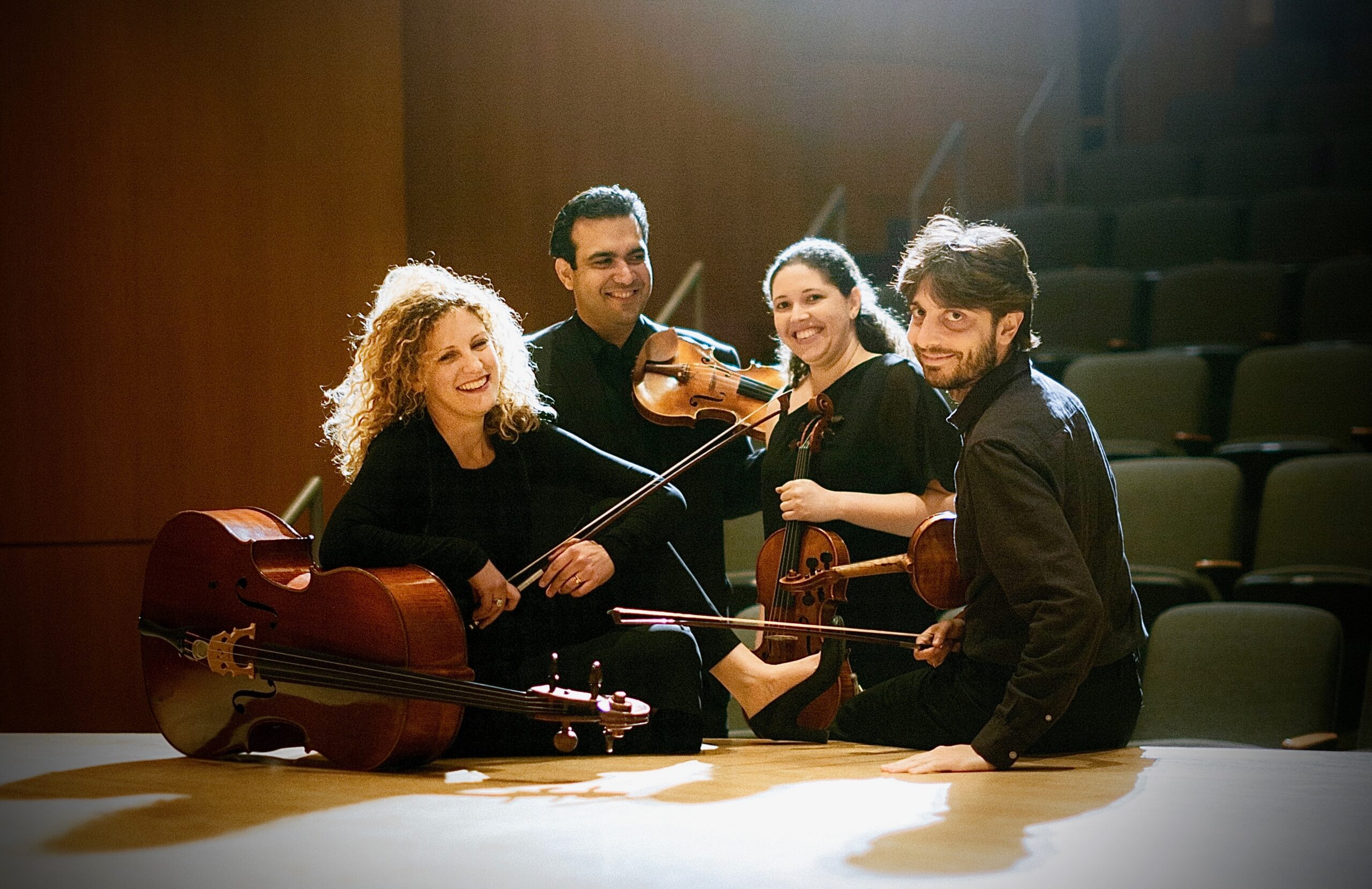 Concert Details
This concert explores the ever-changing repertoire for string quartet. The evocative 1772's quartet by J. Haydn is followed by the composition of Italian D. P. Runcini, which explores four ancestral dances, the daring 2022's composition by the American S. Farhat is coupled with the ground-breaking composition by the Brazilian H. Villa-Lobos.
Featured Performers: Vaughn String Quartet: Vladimir Rufino - violin, Mattia Berrini - violin, Fabiola Amorim - viola, Silvia Buttiglione - cello.
Saturday, October 14, 2023, 7:30 pm
Kamloops United Church, 423 St Paul St.
Tickets
In Person: $25, $20 for CMK members, Free for students under 19.