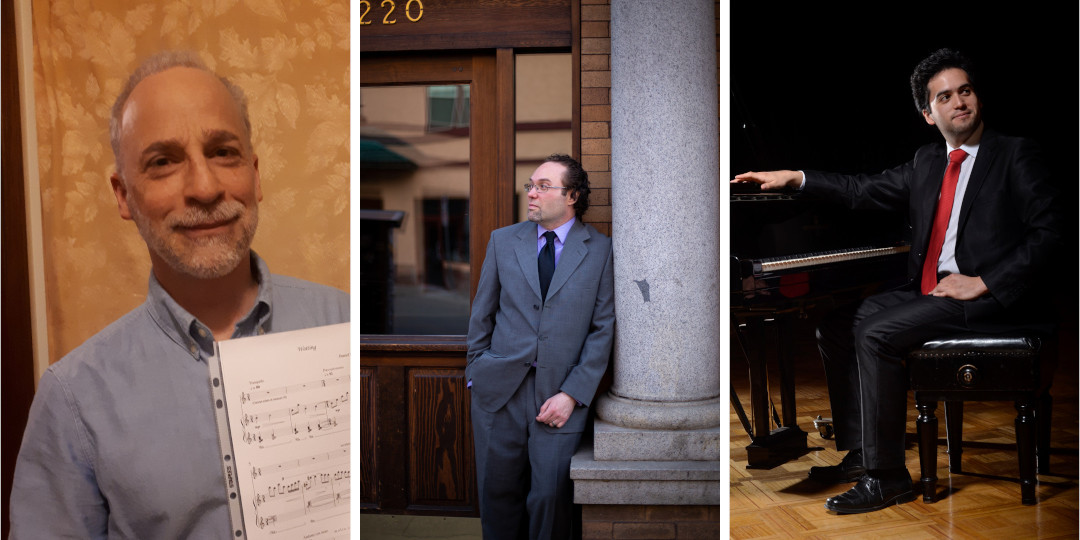 Concert Details
This unique concert features music by the local composers Daniel Silverberg and Ryan Noakes, the Chilean composer (and occasional Logan Lake resident) Daniel Bahamondes, and the Swiss-American composer Ernest Bloch.
All CMK concerts start at 7:30 pm, and will be streamed live. This concert will be available online until June 26th, Saturday, 10:00 pm (Pacific Time).
(Purchasing a Family or a Front Row ticket does not provide an enhanced online experience; however, it provides online audience members with the opportunity to show some extra support for their favourite local music groups who will be receiving over 90% of the ticket proceeds.
A purchaser of either a Family or a Front Row ticket will receive a photo of the concert poster signed by the musicians as well as a tax receipt. In addition, should a concert venue become open for live audience, a Front Row or a Family ticket holder will enjoy a VIP entry for one or two persons respectively.)
Featured Performers: Daniel Silverberg, Daniel Bahamondes, and Daniela O'Fee, piano; Ashley Kroecher, viola
Saturday, June 12, 2021, 7:30 pm
This concert is being presented online.
After you have purchased your ticket you will receive an e-mail with a link to where you can view the concert.
Tickets
$15 General, $10 CMK Members/Students, $25 Front Row, $40 Family