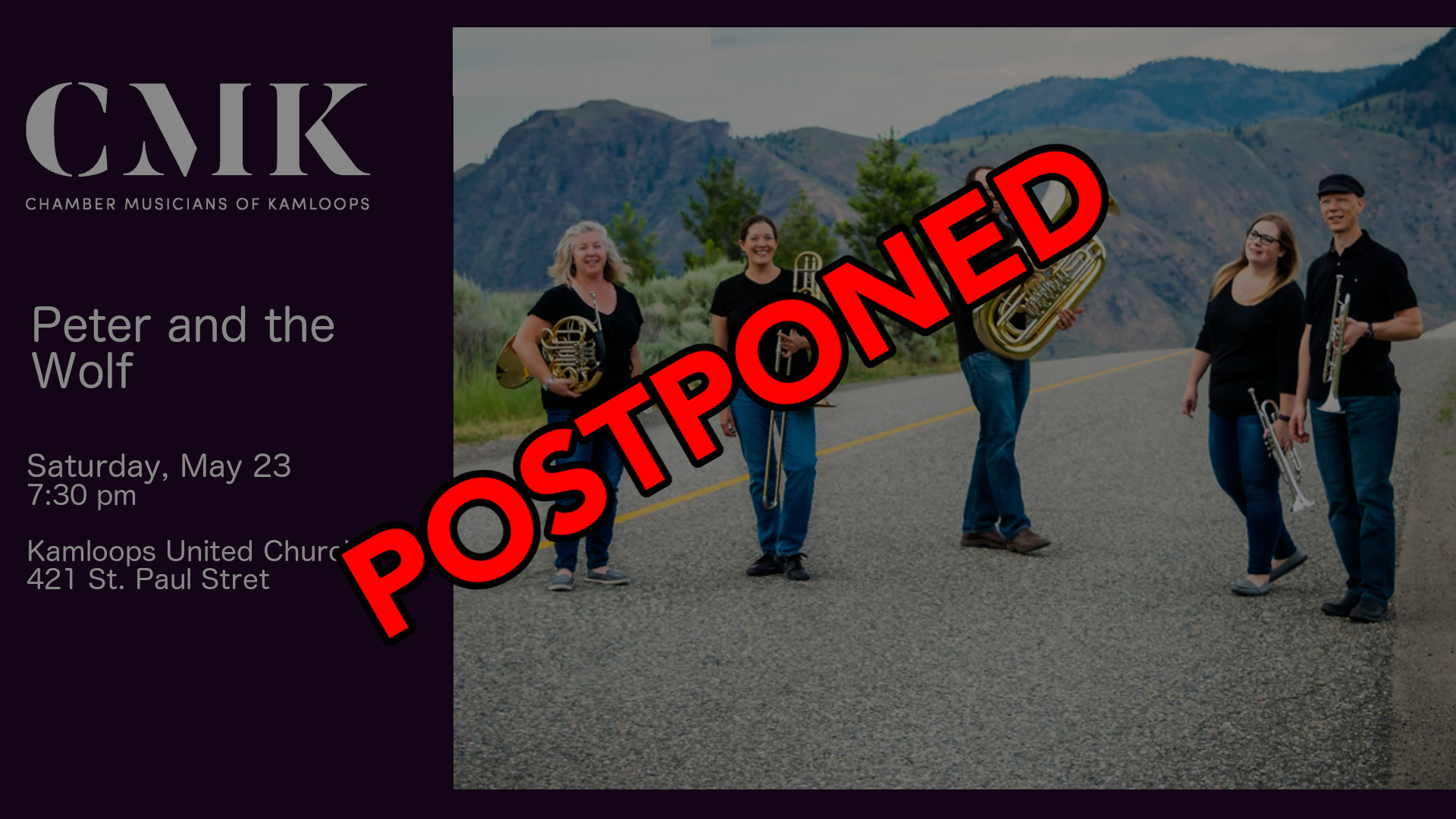 Concert Details
**THIS CONCERT HAS BEEN POSTPONED DUE TO THE COVID-19 PANDEMIC**
We will update with a new date when we can. Thank you for your patience in this every-changing situation.
Enjoy the witty and imaginative masterpiece of Serge Prokofiev in a surprising arrangement for brass quintet.
Featured Performers: Rob Hogeveen, trumpet; Jaymi Daniels, trumpet; Jacquie Shinkewski, French horn, Cindy Hogeveen, trombone; Richard Cane, tuba
Saturday, May 23, 2020, 7:30 pm
Kamloops United Church, 421 St. Paul Street
Tickets
$25 general, $20 for CMK members and youth under 19, FREE for children under 12
If still available, tickets will also be sold at the door.