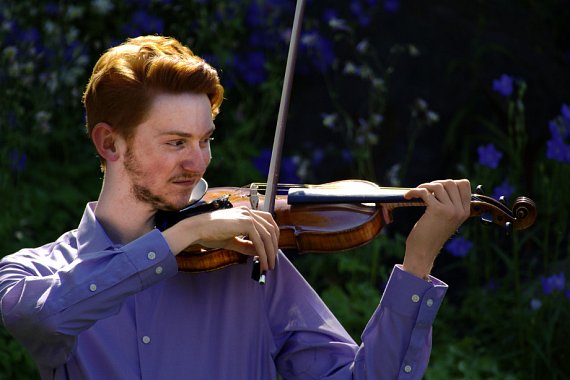 Concert Details
Solos, duos, and sonatas from three centuries.
Music by Bach, Mozart, Brahms, Handel-Halvorsen, Wieniavski and Goleminov.
Featured Performers: Lucas Olsen, violin with Special Guests: Megan Hanks, piano; Cvetozar Vutev, violin & viola
Thursday, November 1, 2018, 7:30 pm
Kamloops United Church, 421 St. Paul Street
Tickets
$25 general, $20 for CMK members and youth under 19, FREE for children under 12
Tickets will be sold at the door.
Check out the event's poster