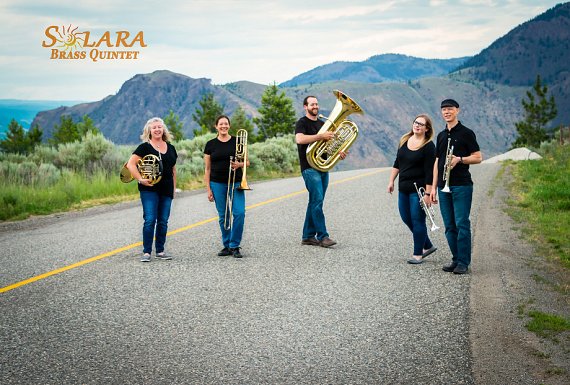 Concert Details
Solara Brass Quintet presents a musical journey fuelled by high octane brass, featuring works by Vaughan Williams, Scheidt, and more!
Featured Performers: Solara Brass Quintet: Rob Hogeveen, trumpet; Jaymi Daniels, trumpet; Jacquie Shinkewski, French horn; Cindy Hogeveen, trombone; Richard Cane, tuba.
Saturday, June 1, 2019, 7:30 pm
Kamloops United Church, 421 St. Paul Street
Tickets
$25 general, $20 for CMK members and youth under 19, FREE for children under 12
Tickets will be sold at the door.
Check out the event's poster