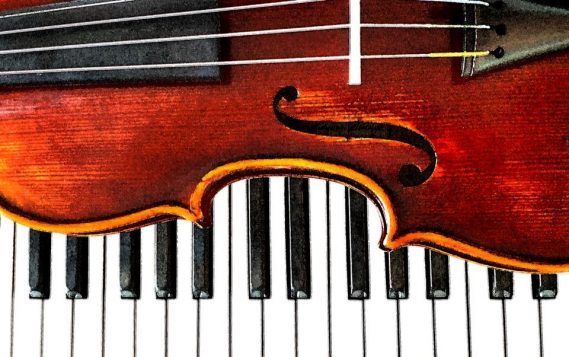 Concert Details
We fondly commemorate master violinists Fritz Kreisler's and Jascha Heifetz's birthdays on this day with a delightful evening of classical music for strings in solo, duo and trio form. A highlight of the evening will be a lovely violin duet arrangement of highlights from Mozart's "Magic Flute" Opera.
Featured Performers: Alena Kratky, piano; Martin Kratky, cello; Rhiannon Nachbaur, violin; Lucas Olsen, violin; Sandra Wilmot, violin
Saturday, February 2, 2019, 7:30 pm
Kamloops United Church, 421 St. Paul Street
Tickets
$25, $20 for CMK members, $15 for students
Tickets will be sold at the door.
Check out the event's poster