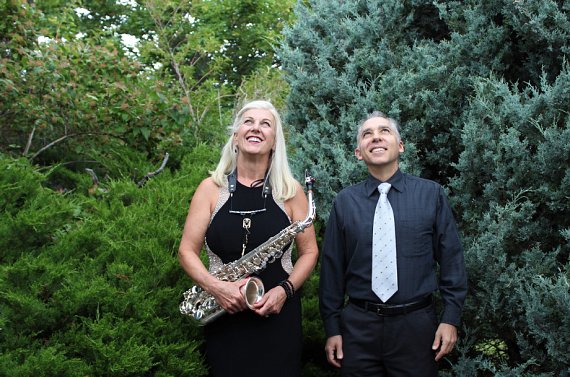 Concert Details
A concert with multimedia elements to evoke the feathery awakening of nature. Music by Rachmaninoff, Ibert, Yoshimatsu, Daniel Silverberg, and others.
Featured Performers: Carmen Ranta, saxophone; Dimiter Terziev, piano with guests: Daniel Silverberg, piano; Catharine Dochstader, flute
Friday, April 5, 2019, 7:30 pm
Kamloops United Church, 421 St. Paul Street
Tickets
$25 general, $20 for CMK members and youth under 19, FREE for children under 12
Tickets will be sold at the door.