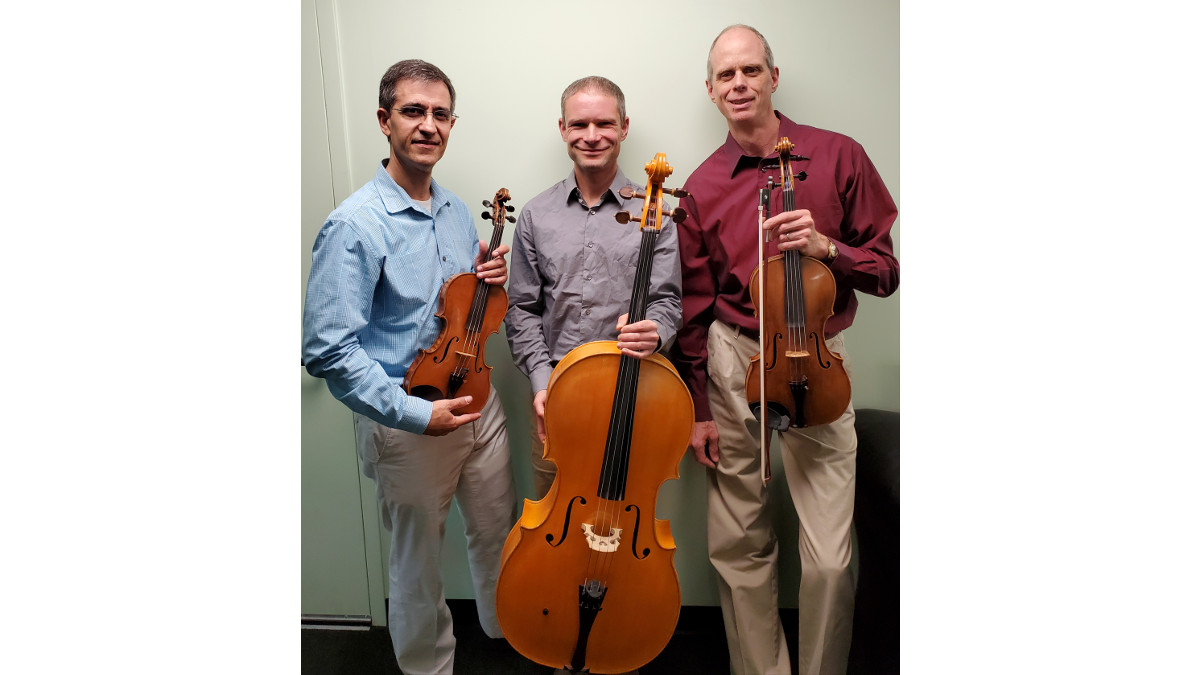 Concert Details
At once epic and intimate, the Sycamore Trio will bring to life J. S. Bach's tour de force in all of its conversational ingenuity. Originally written for the harpsichord, this iconic work becomes sublimely refined in the hands of three string players.
Featured Performers: Cvetozar Vuetv, violin; Ashley Kroecher, viola; Martin Krátky, cello
Saturday, February 15, 2020, 7:30 pm
Kamloops United Church, 421 St. Paul Street
Tickets
$25 general, $20 for CMK members and youth under 19, FREE for children under 12
If still available, tickets will also be sold at the door.