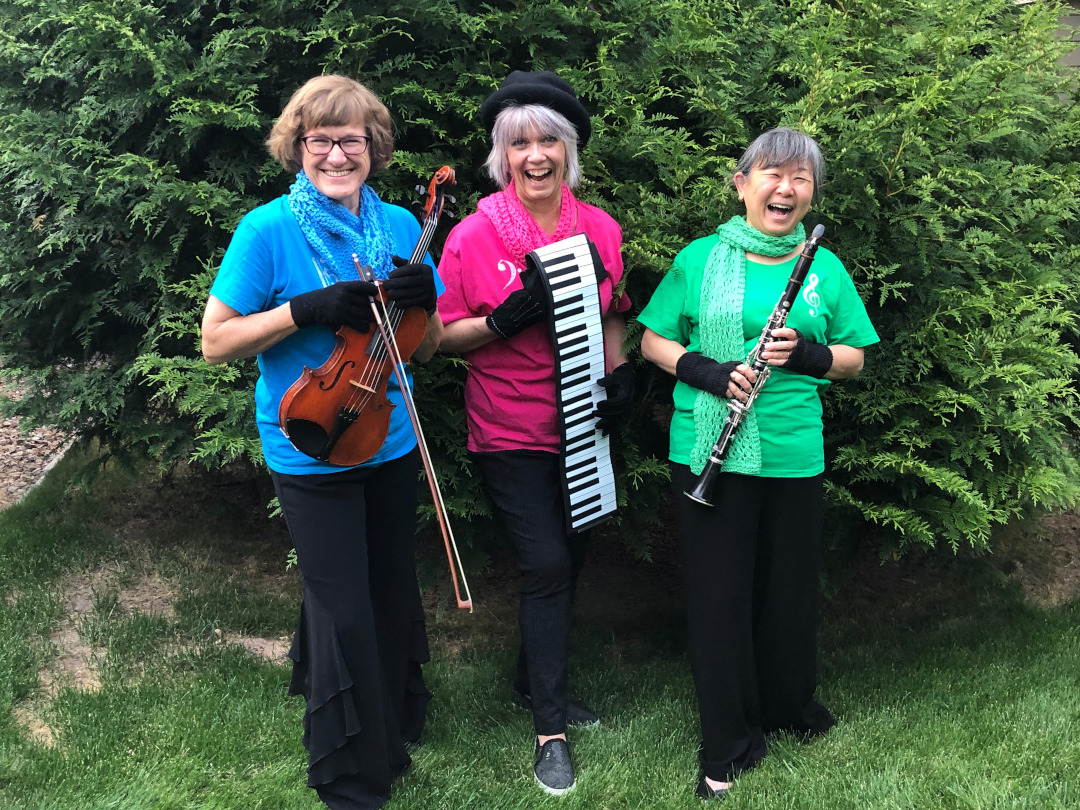 Concert Details
Enjoy an eclectic program featuring 19th and 20th century composers such as Schumann, Mozetich and Hollaender and a newly commissioned work for the group by Kamloops composer, Ryan Noakes.
Here is a little slide show teaser, just for fun, and the Triple Clef concert programme.
Buy livestream tickets here or purchase in-person tickets at the door.
Featured Performers: Sally Arai - clarinet, Annette Dominik - viola, and Naomi Cloutier - piano
Saturday, February 26, 2022, 7:30 pm
This performance can be viewed online or in the performance venue.
Kamloops United Church, 421 St. Paul Street
When you purchase your ticket you will be provided with a link to view the concert. Tickets for the online concert can be purchased online only. Tickets for attending the concert in-person can be purchased at the door only. Concert programme:
Tickets
Ticket prices for the live concert (in-person attendance): $ 25 - general, and $ 20 for CMK members and students. Free for children age of 12 and under. Ticket prices for the online concert: $ 15 - general, $ 10 for CMK members and students, $ 25 - front row, $ 40 - family. Buy Tickets
Check out the event's poster