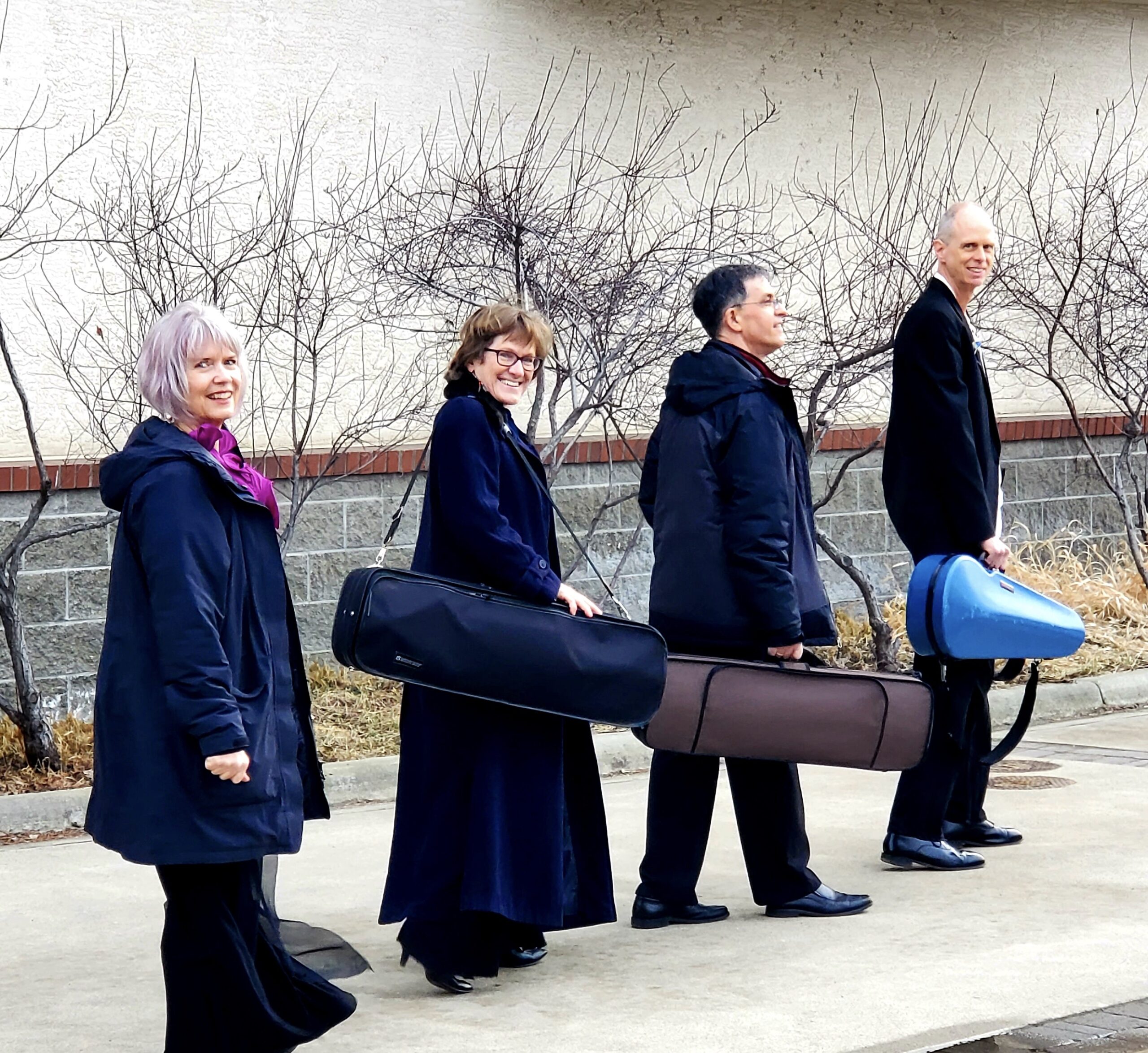 Concert Details
"Dumka" features musical thoughts of the 18th-century French Baroque composer F. Couperin, the 19th-century Czech composer A. Dvorak, and the two 20th-century composers – R. Clarke, from England, and L. Pipkov, from Bulgaria – brought to life by virtuoso pianist Naomi Cloutier and the Sycamore Quartet.
View the concert programme.
Here is a video of this group in rehearsal for this concert:
Buy livestream tickets here or purchase in-person tickets at the door.
Featured Performers: Naomi Cloutier - piano, Annette Dominik - viola, Cvetozar Vutev - violin, Ashley Kroecher – viola
Saturday, May 28, 2022, 7:30 pm
This performance can be viewed online or in the performance venue.
Kamloops United Church, 421 St. Paul Street
When you purchase your ticket you will be provided with a link to view the concert. Tickets for the online concert can be purchased online only. Tickets for attending the concert in-person can be purchased at the door only. Concert programme:
Tickets
Ticket prices for the live concert (in-person attendance): $ 25 - general, and $ 20 for CMK members and students. Free for children age of 12 and under. Ticket prices for the online concert: $ 15 - general, $ 10 for CMK members and students, $ 25 - front row, $ 40 - family. Buy Tickets